Uniting thousands of Bay Area outdoor enthusiasts every year!
Hiking ~ Kayaking ~ Rafting ~ Sky Diving ~ Wine Tasting
The Northern California Adventure Experts!
Horseback Riding ~ Camping ~ Skiing ~ Houseboating ~ Much More
Club Adventures


Countless adventures every month
Fun and social groups
Membership NOT required
One-day and long weekend excursions
All welcome - singles and couples
FREE weeknight social events
Corporate Adventures


Also specializing in corporate team building and off site adventures!
Totally customized to coincide with your interests, goals and budget.
Proven effective in enhancing employee productivity.
Join our list of esteemed clients including Yahoo!, Google, eBay, Genentech, Sprint and many others!



So turn off the tube and head out the door.
All you have to lose is another great weekend!


So, you're an adrenaline junkie looking to jump out of a plane? Or, are you a wine connoisseur who would rather watch the sunrise in a hot air balloon? Either way, we've got it all.

Don't let another weekend pass you by! In the months to come your days can be packed with adventure. Let us do all the work, all the planning - all you have to do is show up. Check out our calendar_ We'll be braving the waves on surf kayaks, free-falling from 10,000 feet, turning wakeboarding tricks on Lake Shasta, and climbing the highest peaks. Sound good? Well, that's just the beginning and you could be there too!

And don't forget about our weeknights out. Whether it's learning to swing or socializing over sushi, you're bound to meet other adventurers just like you. Absolute Adventures is all about connecting with others, making great new friends and enjoying the best the Bay Area has to offer.



Weeklong Vacations: Domestic and International


Do you need a vacation? We know you're an adventurer, so why not join us for a 6-day multisport adventure tour?
Book Now and Save $100. Just let them know you are with Absolute Adventures!
Absolute Adventures has partnered with Black Sheep Adventures, a San Francisco-based adventure travel company specializing in unique, fully supported, multisport vacations for singles, couples and private groups. Check out the different adventure options here!


Absolute Adventures Store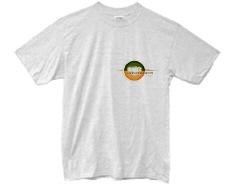 Click here to get hold of the Bay Area's coolest assortment of "Absolute Adventures Gear", if you're going to join us out there, ya gotta have the Gear!
Absolute Adventures is the best way to meet others in your Bay Area. Get out and do something this weekend!